July's Top 3 BabyShower.ie Products
Have you decided to hold a baby shower for the special Mummy-to-be in your life? To ensure you throw the perfect Baby Shower Party we have plenty of games, decorations, gifts and inspiration on our site but today we have decided to put together our Top 3 products for July!
Baby Shower Photo Props
If you are having a group of family and friends over then the Baby Shower Photo Props are a must! They are not only a fun game for the Baby Shower, but they offer a lovely way to gather pics of the beautiful people in your life that want to celebrate your pregnancy.
The Baby Shower Photo Prop set contains 10 different photo props for your baby shower.
A little tip – for a great addition to this prop pack, add in our Baby Shower Social Media Frame for extra fun at your Shower!
'Pin The Dummy' Game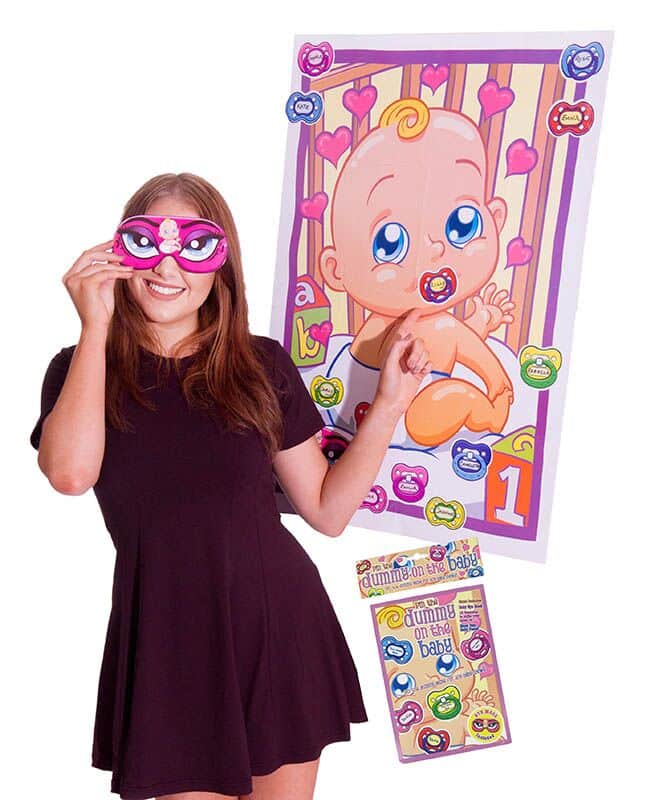 'Pin The Dummy' is a must have for any Baby Shower celebrations! Just like 'Pin the tail on the Donkey' but with a Dummy and a Baby!
Each person takes a turn to be blindfolded and see if they can pin the dummy on the baby's mouth.
Make things interesting and thing of some fun prizes to have for the winners!
If you have a big group, we have extra dummy packs available.
The Baby Shower Challenge
This is one of our best sellers! It comes with 24 assorted cards, each containing either a question, a 'doing' challenge, a drawing challenge and more!
This is a fantastic game guaranteed to get plenty of laughs at the Baby Shower.
So if you are looking for some inspiration for the perfect Baby Shower, a gift for the special Mummy-to-be or if you want some advice on how to plan the perfect Baby Shower then Get In Touch! xx